Jibhi Travel Guide Overview
Let's start by planning the trip in a budget as i know the first question to came at your mind is budget. So don't worry Jibhi is the place that won't cost you high like Manali and Shimla you can also  go through the complete Guide for Manali Trip if your are also planning for Manali Trip.
If your question is Where Do I Start? The Beginner's Travel Guide To Explore Jibhi Travel Guide (Delhi To Jibhi) 2020 In 5-7 Days. Than trust me  the article helped you alot ,
Jibhi Travel Guide :- A Fantastic Trip At Jibhi Travel Guide (Delhi To Jibhi) 2020 With Minimal Spending? Here's How
I try my best to cover almost every important topic that you must need to know before planning a trip to jibhi Himachal Pradesh
To explore jibhi tourist places 3 days trip is enough but if you want to exlpore Jibhi than jibhi travel guide help you plan according to your budget and time ,  And most of travelers don't know that they can enjoy snow at Jibhi during the winters but its totally depending on the weather not like Solang Valley / Rohtang where you get snow everytime.
About Jibhi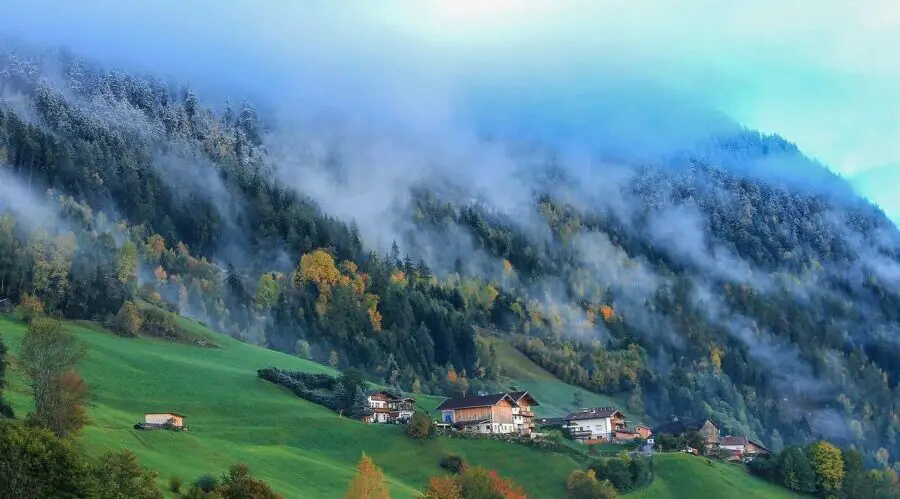 When you reach Jibhi you found alot of beautifully designed Wooden houses . There are number's of cafe and cottages or camp's available at Jibhi To stay during your Jibhi trip will discuss the best one in this Post based on my personal experience also i let you know where to book for best rates
Jibhi offer's a lot of activities for travelers like trekking, hiking, Camping, fishing, and much more
Jibhi is surrounded by  pine and cedar forests just like other amazing villages of Himachal ,Himachal Pradesh has a-lot of  beautiful villages to explore like Shkari devi temple , Old Manali you can't even compare best places to visit in Himachal Pradesh just because every place in Himachal have its own value and attractive location
Jibhi offer's alot of activities for travelers like trekking, hiking, Camping, fishing, and much more
Most of the travelers plan their trip so hectic and they don't even enjoy a single destination properly ,So if you want to explore Jibhi and wants to really  enjoy your Jjibhi trip than only plan a single destination at once don't do the mistake like others and start visiting near by tourist attraction aslo places like  Manikarn and Kasol Plan a separate Trip for that but you can enjoy the jibhi tourist places during your jibhi trip that boost  your travel experience at Jibhi.
Jibhi tourist places
Jibhi Travel Guide to Chehni Fort
Chehni fort is made up of stone and wood feels like a vintage watchtower Chehni fort is situated at Jibhi valley . There is basically a trek or just say a good long walk through pine forest to reach Chehni fort because there is no road for cabs.
You have two option to start your journey of Chehni fort either from Shringa Rishi gate or either from the villager Bihar.
As per my experience Chehni fort is almost 5 kms away from the Jibhi , but don't worry the trek is just 1.5 km to Chehni the starting point are attached to a link road till them you can use your cab.
Chehni fort is beautiful and worth the time spend to go there it offers very amazing view . walk to Chehni fort almost takes half hour but if you want to enjoy the dynamic view of pine woods and mountain than it may take an hour to reach the Chehni fort
Jibhi Travel Guide to Jalori Pass
Jalori Pass is very beautiful and amazing place to visit during Jibhi Trip It give your Jibhi Trip an amazing adventurous experience , you can start your journey to Jalori pass from Shoja village ,Jalori Pass is almost 10-12 km from Jibhi.
But if your are a nature lover than you must enjoy the journey to jaori pass its surely worth your time spend ,you will definitely enjoy the mountain view at jaori pass and the way to Jalori pass is surrounded by Pine Woods and amazing plants that can enhance your trip experience during your walk or just say trek to Jalori pass
If you want to really explore Jalori pass than must see weather updates before your trip as its some time closed during winter season.
Jibhi Travel Guide to Serolsar lake
Serolsar lake is the most beautiful places to spend some quality time after Jalori Pass in Jibhi. I think its almost 4-5 km trek from Jalori pass to reach Serolsar lake .
You will se alot of amazing and exiting nature secerets at Serolsar lake like you must see Buddha Nagini at side of Seolsar lake. Also there is alot to tell you at Serolsar lake like the two sparrows Story which will definitely excite you to explore jibhi more
Jibhi Travel Guide to Jibhi Waterfall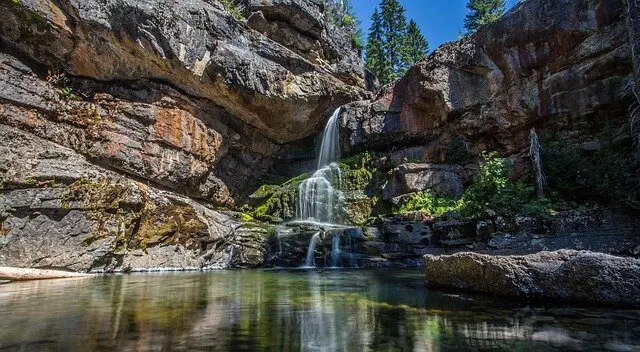 Jibhi Waterfall is a very beutifual and amazing waterfall. Its very much famous among all the jibhi travelers .To visit jibhi waterfall you can easily reach there its a short trek,
Jibhi Waterfall is very much similar about some of the famous waterfall's in Vietnam ,Now day's vietnam aslo offer Vietnam visa on arrival Specially of Indian Travelers.
Let's back to the point Jibhi Waterfall
You have to cross amazing cemented and wooden bridges to reach Jibhi Waterfall its like an amazing desktop wallpaper view if you love to click pictures or you are a professional at DSLR you will definitely love the place because it give you alot of amazing view to click dynamic pictures, during morning it also show some time rainbow that give the place an amazing natural touch .
As per my experience its the best place in jibhi to spend some quality time with yourself in nature at Jibhi waterfall .If you really want to enjoy jibhi waterfall than as per my experience ,Jibhi on July is the best time to visit jibhi waterfall.
Jibhi Travel Guide to Shringa Rishi Temple
Shringa Rishi Temple is one of the the most famous Jibhi tourist place. Alot of travelers and local visited the temple daily to pray. Shringa Rishi temple have an amazing views of the valley and is covered by unique and amzing flowers and plants The temple is on the way of Chehni fort so its easy to you to enjoy the dynamic view of temple during your Chehni fort trip from jibhi .
If you are a couple traveler and planning a trip to jibhi  with Manali than Understand Manali Trip Cost For Couple Before You Regret.
Best Time to Visit Jibhi
Best Time to Visit Jibhi there is not perfect answer for this question it totally depend upon what you want to do in jibhi
As per my opinion in Jibhi Travel Guide try to visit Jibhi 3 times a year to explore it completely and enjoy the dynamic view from all the season and weather condition
 For you information Jibhi weather is just of Three type as per my knowledge
If You love snow and want to enjoy mountains covered by snow than December to March is perfect for you
If you love to Explore without Rain and weather disturbance than March- June is perfect for you .This time you can easily enjoy trekking and camping or can easily explore jibhi tourist places without any hassle of weather
Aslo if you love Rainy season and want to see Apple Garden than July-October is Perfect for you
If you are looking for Manli trip guide than do Visit
How to Reach Jibhi
When you want to plan a trip to jibhi than you must be thinking of available budget transport to reach Jibhi and you are searching for How to Reach Jibhi than my Experience of jibhi trip /Jibhi Travel Guide will help you
The best way to reach Jibhi is by bus
You can reach Jibhi by bus there are 100+ buses daily available to Jibhi ,Just book any bus going to Manali till Aut Kullu Himachal Pradesh Every bus going to Manali will be going by Aut So you have to take another bus from Aut to Jibhi but the frequency is low , But you can take a shared taxi to Jibhi which cost around 1000 per person Approx.
You can travel to Jibhi by flight but its too much expensive but you can book a flight till buntar ,I think there is only one Air India flight came to bhuntar from delhi it cost you around alost 6000 approx one way flight
2nd option you can book Pawan Hans helicopter from Chandigarh to bhuntar or from shimla to bhuntar which cost 3500 Aprox one way
By train you can also travel till shimla from anywhere from India but again from shimla you have to travel by bus or book a cab
Jibhi Travel tips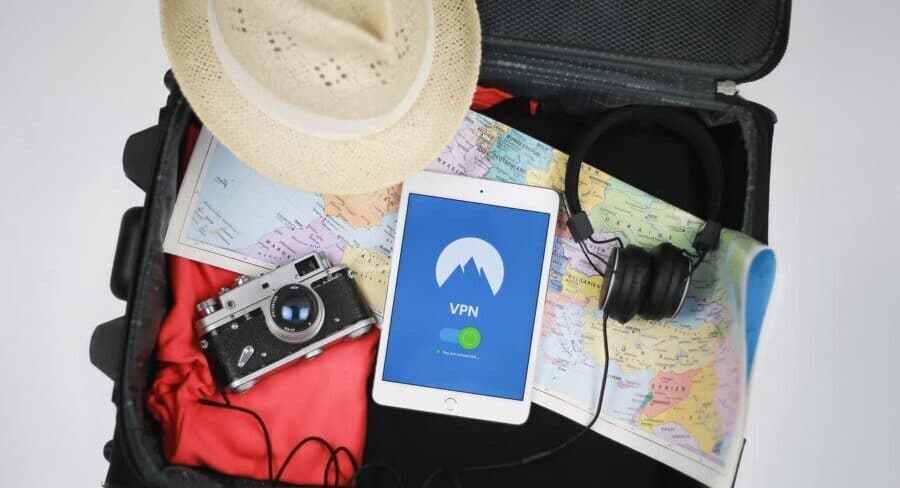 Use Jio or airtel network sim because Jibhi is somehow bad network coverage for other networks
Take necessary medicine with you as its available at Jibhi also but you have to take care of yourself and for being on safe side buy from your regular pharmacy
As you know there is network issue in Jibhi you have to take cash around 5k with you because of ATM in Jibhi some time not work properly and maybe they are out of cash So try to have necessary cash with you don't depend fully on digital payment options and credit or Debit cards
Always ask local's for directions or follow your travel guide because its new place to you and you don't want to risk yourself by exploring your own ways
Its good to travel Solo Jibhi is safe for all age group travelers but as per my recommendation try to plan jibhi trip with your friend to enjoy more
Best Cafe at Jibhi and Food Items
There are alot of Amazing cafe at Jibhi that offer excellent service to travelers, As per my experience Jibhi Delight Café , Reverberate Cafe are the best cafe where i enjoy my meal alot , If you travel to Jibhi and want to try local Food Items than the cafe help you fulfill all your need to try local Food Items with their home made food
Top Food items to try in Jibhi is Siddu With Ghee i love it alot and its amazing to have it in clod weather ,you can also try Momo's with soup in a Bowl
Aslo you can ejoy some of the signature dishes at TreeSouls Hostel Jibhi
If You Question is Where to Eat at jibhi than Jibhi Delight Café , Reverberate Cafe are the best answer for your question. Food Cost at Reverberate Cafe is budget friendly it won't impact on your budget to have your meal while enjoying mountain view with your friends and family
Aslo there are many different unique Food items that you can try if you need their Food Menu than comment i provide you with that
Best Accommodation at Jibhi
If You search on Google for Best Accommodation than you may find 500+ available accommodation ,Now still you are confused that where to say than this post will help you
Jibhi Offers travelers alot of camps, Hostels and hotels now its up to you which one meet your need
If You are Solo traveler than
Hostel
is the best option to Opt for you it will save your money and also in hostel you will meet peoples from different regions or countries that help you build amazing friends and memories
If you are traveling with group of friends than Camp's are best for you they are cheap and you can enjoy all your activities with your frineds
If You are traveling with family or as a couple than its must to stay in
hotel
if you want no disturbance either if you are love to hang out with peoples books hotels
Things to do in Jibhi
Fishing
If you are a traveler who love to spend some time with nature than Jibhi is best place for you ,In Jibhi you can enjoy Fishing ,Fishing help you to learn paitence in your life and also help you to get stress free and focused for your goal try it once in your life ,Its best to learn fishing at jibhi it won't cost you much
Rock Climbing and Trekking
As we already discussed Jibhi Tourist Places where you get an idea that Jibhi is mostly for travelers yo love to walk or trek so it offer you alot of places for Rock Climbing and Trekking like Trek to Jalori pass, trek to Chehni Kothi ,trek to Seruslar lake
If you want to know the best Activity planner in Jibhi do comment i'll share the detail of one that i book and enjoy personally
Learn New Skill in Himalayas
If you are planning a trip of 1 week do try to learn some new skill in mountain like blogging, singing, guitar at Jibhi it help you to get more from your Jibhi trip
If you are love to write than try to  Create a Blog and start blogging
If You like the Blog post about  Jibhi Travel Guide than do share with you friends and family
Give Suggestion at Contact Or Just By A Comment
Some of the Link in The Article are Affiliate links i do get some commission if you book through them with no extra cost to you . We have a Special search bar for Hotels and Flight Booking . Please Book you hotel Stay or Flight through
ClubInWeb
  .To enjoy Ads free content and Also for support us,