Its definitely worth planning a trip to Bandla Bilaspur Himachal Pradesh .Bandla Hilltop give you an amazing view and its surely worth the money spend to reach at the bandla hilltop,
Bandla Bilaspur Himachal Pradesh  Hill Top Is the most famous amoung top tourist places near bilaspur himachal pradesh ,
If You are looking for a Hill Station trip with friends near  bilaspur himachal Pradesh ,Than trust me Bandla hill station near bilaspur himachal pradesh is best option for you,
You can plan your stay at budget friendly hotels in Bilaspur Himachal Pradesh ,Because you can't get any option to stay at Bandla Hill top ,Aslo its only 20-30 minutes ride from Bialspur City Center to Bandla Hill top
Now , first question that come to your mind is ,
How to reach bilaspur himachal pradesh ?
So as per my expectation if you are looking for a trip to Bandla bilaspur himachal pradesh than you know how to reach bilaspur Himachal Pradesh ,As Bispaur is famous Distt of Himachal its very well connected by National Highway or state Highway ,That's why ther are alot of buses available directly from Delhi -Blilaspur /Chandigarh – Bilaspur/ Shimla- Bilaspur you can directly take buses or Hire a cab its up to you,
Most of the travelers also have plan to go Jibhi Himachal Pradesh after Bandla Hill top,
Aslo, if you are a budget travelers than you are going happy to know that you can also go to Solang Valley from Manali by Bus with in ₹60 –₹70 by HRTC Bus
Now  ,If you Question is ,
How to reach Bandla Hilltop bilaspur himachal pradesh ?
Planning a trip to Bandla from Bilaspur is way too much affordable if you are traveling by bus either you can hire a cab also ,One way journey from Bialspur to Bandla hardly cost you around ₹60 –₹70 by HRTC Bus From Bilaspur bus stand
Bandla Hilltop is Getaways from Crowded Areas about 50km in circle radius to Bilaspur Lake and also near to Naina Mata Temple Bilaspur
Let's get to Know Step By Step How to reach Bandla bilaspur himachal pradesh
Reach at Bilaspur bus stand.
Take a bus from Bilaspur  bus stand to HRTC Workshop  Bilaspur  towards Chandpur -It will cos around

₹

5
When You will reach at HRTC Workshop  Bilaspur, You will have to change the bus
If you are traveling by bike than you must go through the link Road by Bilaspur Govt collage
There are 3 road diversion  at HRTC Workshop Bilaspur
1 goes to Gurudwara Sahib Bilaspur
2 goes to Chanpur/ Ghumarwin
3 goes to Bandla Bilaspur Himachal Pradesh
At HRTC Workshop  Bilaspur you will have to wait for bus
Keep in mind here are limited buses that goes to Bandla Bilapur Himachal Pradesh
So you will have to confirm the bus timing from the local people
Finally Get You bus
It will costs

₹

20 to

₹

30
It will take time around 20 min to reach Bandla Bilapur Himachal Pradesh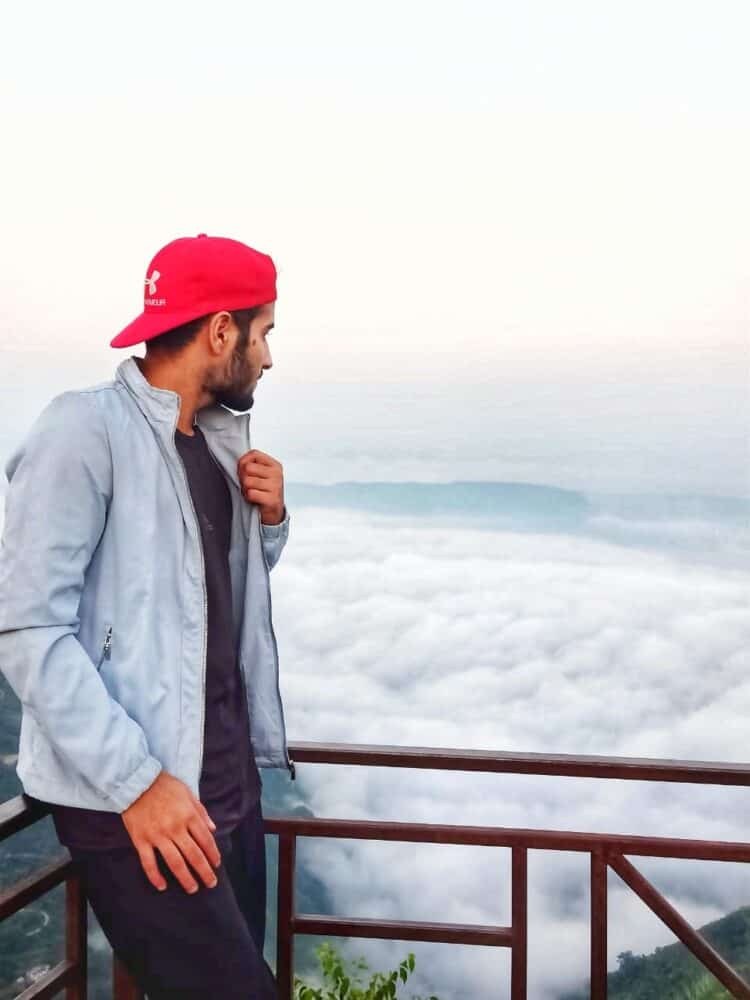 Hey , If you are a couple and planning a trip to Manali and confused with how to plan a trip to Manali and want to know the exact budget you are going to spend i have a dedicated article to solve your problem and help you plan a beautiful Manali trip with lot's of sweet memories
Understand Manali Trip Cost For Couple Before You Regret.
Most of the travelers came to Bandla Hill top for paragliding , If you don't know beside of providing an amazing hill view and beautiful picnic spot Bandla hills are also a popular spot for paragliding.
Most of the travelers Planning a trip to Bandla Himachal Pradesh must have a plan for Spiti Valley Himachal Pradesh In their travel Bucket List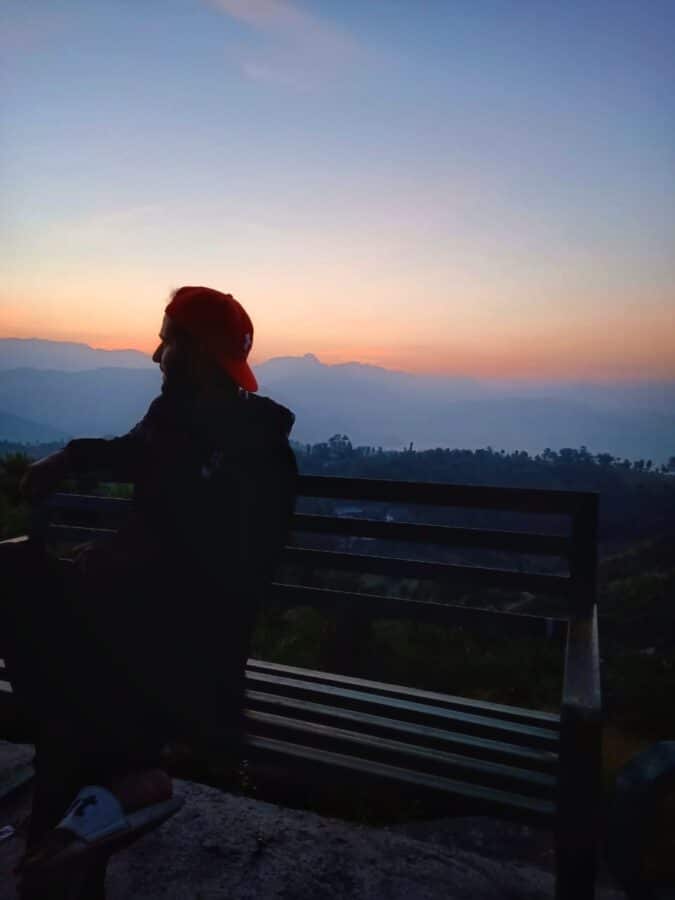 Things to do at bandla Bilaspur Himachal Pradesh Hilltop
Most demanding enjoying 

paragliding

at a dynamic hilltop
Enjoy the Dynamic View Of  bilaspur lake from the top of the Bandla Hills , You will definately going to love the view with soo calm and relaxing natural vibes
A beautifual Walk with Nature to make you soul happy and relaxed
Do Meditation by just roaming around mountains ,
Plan a Picnic with you lovely freinds
You can read some unique travel blogs by Holiday Makerz
Enjoying a small trek with friends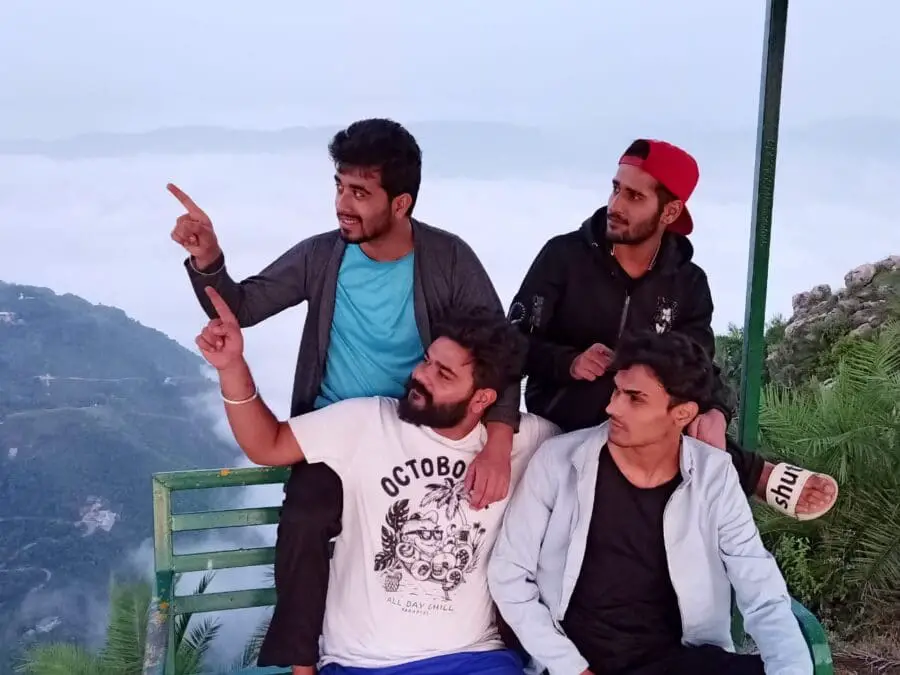 Planning a day camping trip at Bandla
Enjoying you food at hilltop | That's Sound Soo Good , Its too good to have your favorite food while enjoying a beautiful mountain view with my lovely friends.
Enjoying Stunning View at Bandla Bilaspur Himachal Pradesh
If You like the Blog post about bandla Bilaspur Himachal Pradesh  do share with you friends and family
Give Suggestion at Contact Or Just By A Comment
Some of the Link in The Article are Affiliate links i do get some commission if you book through them with no extra cost to you . We have a Special search bar for Hotels and Flight Booking . Please Book you hotel Stay or Flight through
ClubInWeb
  .To enjoy Ads free content and Also for support us,